Meet Samantha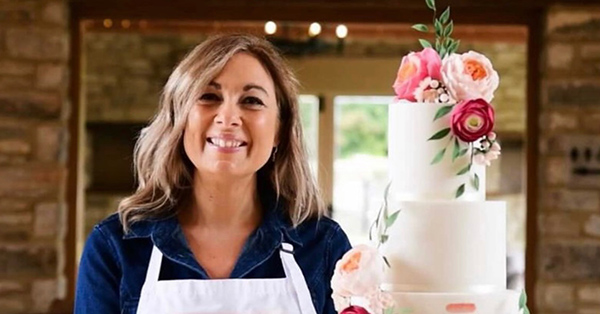 Welcome to The Pretty Cake Company
I am Samantha Tempest and many years ago I started my business from my little kitchen table.
I always loved home baking as a child and now looking back, I can see how I had a flair for creative baking even then. I originally started working in clinical research but once my first daughter arrived I decided to dedicate my time to being a full time mum.
A pivotal moment for me was making my daughter's 3rd birthday cake in 2003, a fairy tale castle with marshmallow turrets, and thinking how much fun it was and also seeing her little face light up with delight!
I started experimenting and practicing and over the following five years, I increased my skills and portfolio.
In 2008 I launched The Pretty Cake Company and having seen it start as a celebration cake business, doing a bit of everything, it's now developed into a luxury bespoke wedding cake business, specialising in creating beautiful works of art.
I work closely with many high calibre venues and wedding suppliers in Oxfordshire and the Cotswolds and I'm delighted to have my work featured in many bridal and wedding cake magazines
I run my business from my home based cake studio in West Oxfordshire, this is where I meet with couples for consultations and where inevitably, 'all the magic happens'! I love working with couples to produce their dream wedding cake, making sure that it fits perfectly with their theme and the expectations of the day.
I hope I can be of assistance to you in designing and creating your wedding cake, but in the meantime, please enjoy browsing through my designs.